iPay Solutions
Pay bills quickly and easily from within NetTeller with iPay
There's no need to worry about envelopes and stamps - just set up your payees online. Even if your payee does not accept electronic payments, a check can be mailed out at no additional cost to you! 
With iPay, you can also schedule a one-time, future or recurring payments.  You can also receive an alert when a payment has been made.  In order to use iPay, you must have an internet-enabled device and a checking account.  This service is free for the first three months then $5.95 per month.
We now offer
Business iPay
to our small business customers which includes everything our consumer iPay has to offer plus the following:
Electronic Payroll System
Direct Link to EFTPS to make Federal Tax Payments
Report System
Higher spending limits then the consumer iPay
iPay offers many services to make bill paying faster and easier
Features include:
Pay bills in one place
Payment date calendar (use calendar to track, schedule or set up recurring payments)
Rush payments
e-Bill
Pay a person
Transfers
Gift pay
Send donations to charities
Gift checks for special occasions with a card
Payment history of last 18 months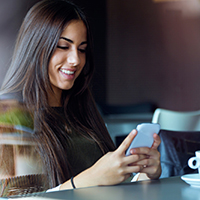 MyCard Rules
We're offering a free app that enables our customers to set personalized card controls, and more!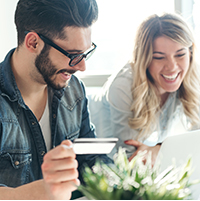 ATM/Debit Cards
Safe and convenient, with multiple card program choices.