eStatements
User Self-Enrollment: Enrolling in ESI through the Menu Option

To enroll yourself in Electronic Statements, complete the three segments of enrollment in either Documents or Account Settings.
1. Select Details to view all enrolled notices and statements. 
By default, all document types are selected for all accounts. You can deselect documents to
unenroll from them.
2. Verify the email address shown. 
If you update the email address here, the change carries through to the email address listed
on the NetTeller ID at the financial institution.
3. Scroll through the agreement, and then select the agreement check box before selecting
Enroll Now.
4. Select OK within the enrollment confirmation window to complete the process.  A confirmation email is also generated.

Statements and Notices

Use this submenu to access and view available statements and notices. 
JHA Electronic Statements – Interactive (ESI) documents are found in the ESI tab's Statements and Notices. Select an account in View Statement/Notices For, and then depending on your browser, select View or Download next to the applicable document.

NOTE:  You must have Adobe® version 6.0 or newer to view PDF statements. 
Each screen accommodates a list of up to 50 documents, with paging navigation available to view additional documents. 
Documents and Settings
View and edit which accounts and documents are enrolled. Select the drop-down arrow to the left of the account displays available statements and notices.
Receiving Documents in Online Banking

When a document generates, an email notification is sent to your email address. You can access your documents by logging on to online banking.

1. Log on to your online banking, and then select Documents or Account Settings.
2. Select the desired account from the drop-down list, and then select View to open the PDF document.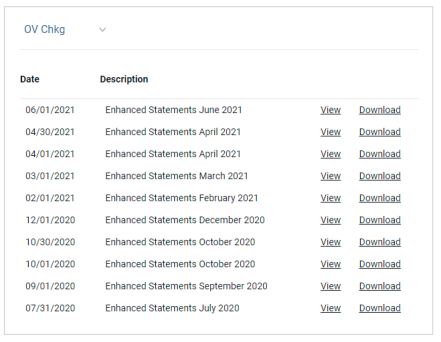 The PDF document opens in either a pop-up window or a new browser tab, where you can then print or save the document.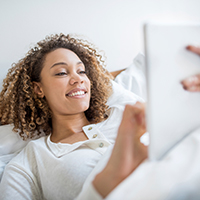 Banno Online
FREE Fast and Secure Way to Access Your Accounts